ANOTHER INCIDENCE OF BLASPHEMY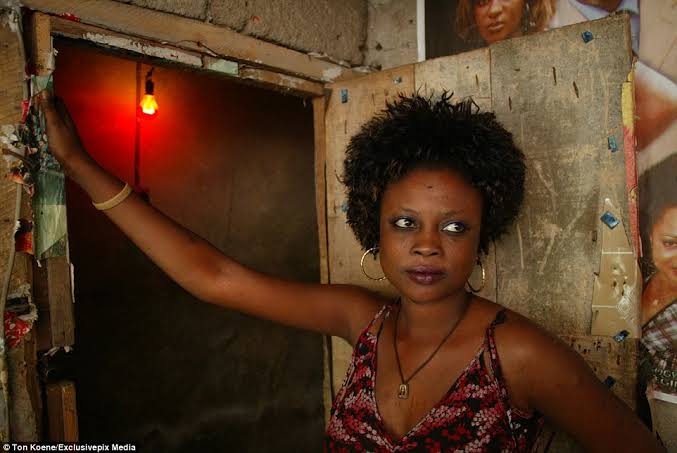 Hannah Saliu Burnt Alive For Being a Woman Or is that a Sinner Should have Nothing to do with the Holy Book?
By Seyi Lasisi
Two adults had consensual sex; the discovery of God's instructional manual motivated wrath against one of the adults the woman. Perhaps, this is stale news that needs reiteration: Breaking News: Hannah Saliu a.k.a Shaba, a "Prostitute", was killed in Lagos by her Customer when he Discovered a Quran underneath Her Pillow.
In a society suffused with a glob of trends fatal ones, the descent of life to oblivion and occasional hashtags: EndSars Protesters massacred; Deborah in Sokoto; Owo massacre, #JusticeforUwa; #JusticeforDeborah, permeate traction of mass anger which hastily dilute to oblivion a statistics and memory; another case of violence; Nothing more! The killing of citizens becomes a fertile repository of case studies for ethnic, religious and academic papers! Enough of the detour. So, the Quran – the Islamic holy Book was found underneath the bed of the prostitute.
The customer, who had earlier bargained and agreed to a fee of N1,000 paid and left after a satisfactory sexual pleasure, but Shaba soon noticed that her money, indeed all of her earnings for the day was missing, she chased after the customer and confronted him with the charge of eloping with her N5,000 and engaged in a cloth-pulling spree over missing or stolen money.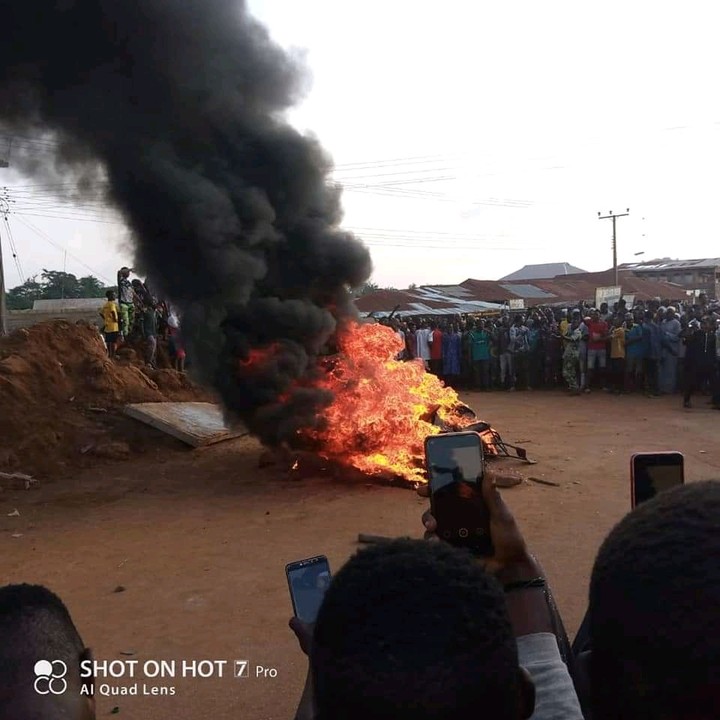 The friends who intervened rather than search the man, recommended a search of Shabbas workspace and room to ascertain indeed her money was missing, nothing about giving the man an instant search first and foremost, and so they proceeded into her abode and Holy and behold the Quran was discovered. And the wrath of God was immediately unleashed on the SINNER! With his friends, they became a trend of Furies – Allah's formidable task force. She was beaten, stoned and burned to death.
The author Teju Cole states that "we are all creatures of private conventions". A witty sentence that best describes our miniature existence as social beings with varying attitudes and lifestyles and also a subtle hint at a point of intersection – humans as counterpoint. However, at times, one "private" convention, a map of Does and Don'ts, take a glimpse into the public space.
These private conventions attract spectator who claims it for their selves private conventions become public conventions. Stickers, calendars, T. Shirts and bangles are produced with portraits of religious icons: Jesus, Inyass, Budha. The proximity of these visual amulets is to create a latitude between the wearer and evil with its acolyte.
Aside from the stickers of Osupa, Pasuma, Wizkid, and other musical or celebrity icons, many a Danfo driver also displays the stickers of the images of Jesus and the driver's pastor; or prayer beads shaped as a noose at the rear-view mirror; or the inscription was written as a reminder to passengers of his God' protective ability at bus back: "The Lord is my protector"; "Allahu akbar".
The religious affinity determines the inscription the bus carries: A logic that has its root in government failure to eschew pot-holes and declare bad roads hostage in Nigeria. Shaba placed the Quran underneath her pillow for her protection or better still as a good luck charm to attract customers and for a better bargain, or simply to protect her from any evil whatsoever in her line of work.
Why did her assailant fail to see the Quran as her amulet? A charm to ward off diseases and evil intent of her customers and not an act of blasphemy? Is the psyche of religious moralists and apologists clogged with a glob of confusion to not see the Quran as her fortress? -her acceptance of the government's failure to build hospitals to take care of any diseases.
The Quran, for her, was an endorsement of the Islamic God's protective arms; a display of trust in God for protection even if the meal adherents of the Quran view her means of survival and existence as a blemish. A cliche definition: literature is an imaginative work of art.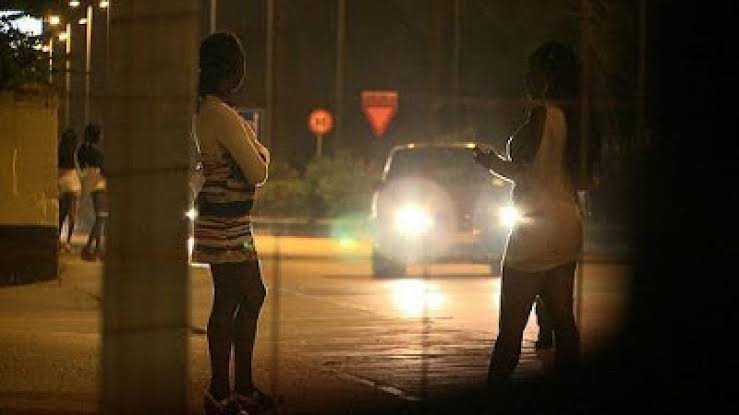 A thread of trait campaigning politicians, in Nigeria, have is to make premonition an occupant of citizens' minds: imagine a country with good roads"; " imagine a country with accessible health care"; "and imagine a country that works for all".
To imagine is to dream of an exclusive birthright of poor citizens! Sirens crumble gridlock; snatched funds finance foreign education; private jets shuffle from point A to Z; Phone calls dissolve the need to queue; for the rich, utopia is a daily occurrence. And death is a daily soundtrack of the poor.
The avoidance of becoming a statistic in this country of the permanent danger of an increasing death toll, God became amulets for citizens. God takes occasional detours from protecting citizens: Owo massacre, EndSars, Deborah, Osinachi… An endless long list of his failure suffuse history.
For "Sinners", in extension the masses, is God's protection a strange language they might never understand; a sight they might never see? Is God's protection an exclusive right of Saints, stumping off sinners, like Shaba, like me, from enjoying His shabby numbers of grace? Perhaps, God's protection is a VIP hall accessible to citizens with VIP badges.
This is another killing so wrong and should be condemned, was it because Hannah Saliu was a woman, definitely not because she was a sinner, for they were two who did it, or that she desecrated the Holy Quran, how is that, there is not enough education for those who killed her to behold that the Quran was nothing but a shield and protection for her.
Who else can be held accountable for this domination of the landscape of the north by koranic schools, if not for the ruling class who have refused to adequately fund education and by so doing, not bring into being the necessary liberal disposition on all aspects of socio-economic interactions among citizens?