EL RUFAI'S THREAT TO ARREST LABOUR LEADERS: FOR A 24-HOUR WARNING GENERAL STRIKE IN SOLIDARITY WITH STRIKING KADUNA WORKERS!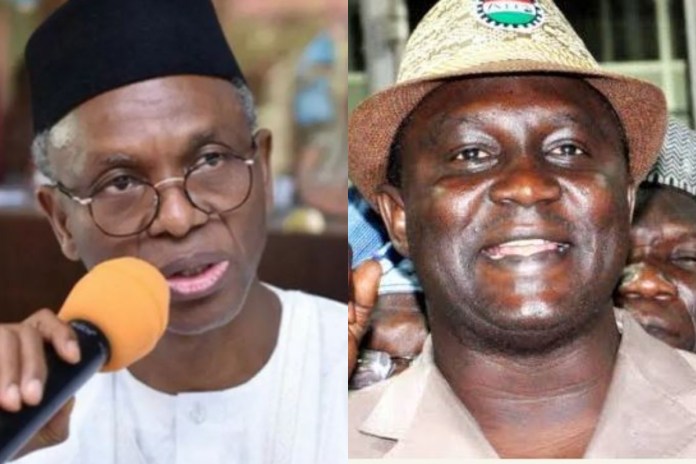 The Governor of Kaduna State, Nasir El Rufai, has declared the leadership of Nigeria Labour Congress (NLC) wanted; he has also called for their arrest! The Governor has obviously conferred on himself powers the laws haven't vest in him. We strongly condemn El Rufai's despotic utterances and remind him that we exist in a democracy, where the rights to disagree with the Governor and protest peacefully are protected by the ConstitutionThe crime of the NLC leadership was that it attracted attention to massive job cuts, wage cuts and the pauperising policies of the El Rufai administration.
We condemn the call for the arrest of labour leaders as unwarranted and akin to placing a bounty on the heads of the leadership.
We have noted that sponsored violence immediately accompanied the bounty El Rufai placed on labour leaders, with armed thugs attempting to disrupt the peaceful protest of workers. The Governor must be held responsible for any breakdown in order, and we believe he intends to hide behind such chaos to forcefully disperse workers' protests in Kaduna State.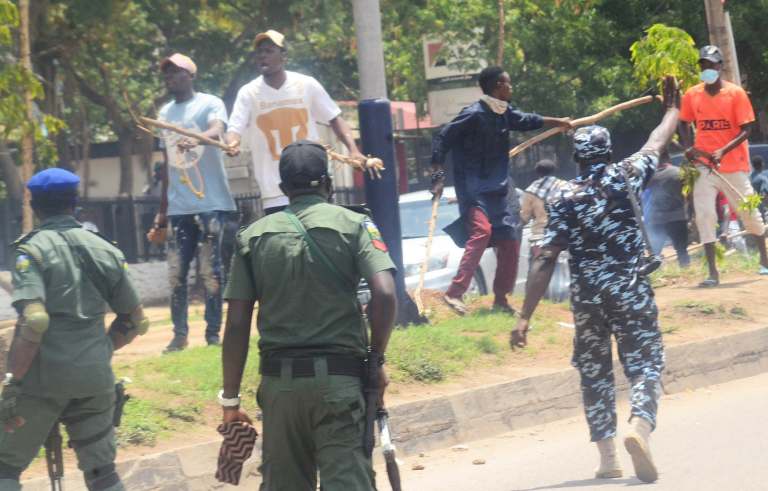 This is a script that is closely following the plot of the government during the #EndSARS protests. Recall that the government also relied on state-sponsored thugs to justify the deployment of soldiers that would later murder young people in cold blood at the Lekki tollgate plaza, just to put an end to #EndSARS protests. We, therefore, put Nigerians on notice concerning the direction El Rufai's recalcitrance is going. 
The leadership of the NLC and the Trade Union Congress (TUC) must also take precautionary steps by deploying the full force of Nigerian workers to compel El Rufai to meet the demands of workers and put an end to the neoliberal policies of his government. On protest grounds, there is now the need for the creation of defence committees, elected by workers, that will be on the lookout for any hoodlum the agents of government might have sponsored to disrupt this ongoing, peaceful and legitimate protest.
We call on the NLC and TUC to immediately declare a nationwide 24-hour general strike as an expression of solidarity with the striking Kaduna State workers, whose valour the MSA extols. Nigeria's ruling class must be made to feel the bitter taste of working-class anger if the demands of Kaduna workers are not met. In the MSA, we reiterate our support for the ongoing 5-day general strike in Kaduna and we call on Kaduna workers to resist every threat to turn them into scabs to break the ongoing strike. 
AJ Dagga Tolar,
MSA Spokesperson